Shimla is the place where you explore the mighty Himalayas in all their mysterious and majestic glory. Dense green jungles, sweeping valleys, pristine lakes, and a pacifying climate give the hill station a particular charm. With numerous beautiful attractions and thrilling sports, the place truly defines its reputation.
Shimla is well-known as the "Queen of Hill Stations". Having a number of appealing and famous places, Shimla is one of the most sought tourist destinations in Himachal Pradesh.
The city and the neighboring attractions never fail to astonish the people with their enchanting beauty. The hill station has such charm that everyone falls in love with the place. Here are some places you can explore while your visit to Shimla.
1. The Ridge of Shimla
In terms of location and tourist destinations, the Ridge may be recognized as the heart of Shimla. The Ridge is actually a wide-open street that runs along Mall Road from east to west and bridges it to the Scandal point.
It has astounding views of the snow-decked mountain ranges that stand against the blue sky to border this admirable heaven. Among the many interesting spots along the Ridge, Christ Church is the most popular. The neo-gothic style place of worship is the second oldest of its kind in northern India and has been in existence since 1857.
The place has long-standing British foundations that gesture tourists to get involved in shopping and eating. The place is flecked with boutiques, bars, restaurants, cafes, and shops and it acts as the social hub. The Ridge is operational from 8 am to 6 pm every day.
2. Jakhoo Hill and Temple
Jakhoo Hill is the tallest point in Shimla and is covered with an awesome blanket of alpine trees. It not only offers the magical view of snow-covered Shivalik Ranges but also the amazing sister town of Sanjauli. Rested at an altitude of 8000 ft. above sea level, it has a primeval Hanuman Temple that has the world's tallest statue of height 108 ft. of Lord Hanuman.
Shrouded in legends and mysteries, it attracts devotees and tourists alike. The place itself tempts many tourists and devotees because of its mysteries and legends. As per the local legends, the temple is constructed at the same spot where Lord Hanuman relaxed for a while during his journey to escort the Sanjeevani Booti for Lakshaman's survival.
The place is nearly a short trek for adventure junkies. Jakhoo hill is one of the best hotspots to visit in Himachal Pradesh. The visiting time is 7 am to 8 pm but the trek is secure during the day.
3. Mall Road
If you want to have your honeymoon in Shimla, then don't miss out the Mall Road. The honeymoon packages for Himachal provide a tour of this romantic destination. The place attracts visitors of all ages and it is a hip and happening destination.
It is dotted with cafes, restaurants, showrooms, departmental stores, and shops selling trinkets with enticing handcraft artwork. Mall Road is a place where you can take a peek into the beauty of Shimla.
From jewelry and books to intricately crafted wooden articles, you can shop for a variety of items here. At the same time, you can explore a number of other attractions in the vicinity, like the Kali Bari Temple, Town Hall, Gaiety Theatre, and Scandal Point. One can shop numerous things here. The Mall Road is banned for vehicles, so the walk during evening time with our loved ones is such an admirable sight in itself. The exploring time for Mall Road is from 9 am to 9 pm daily.
4. Kalka — Shimla Railway
The Kalka-Shimla train ride is one of the spectacular things to experience in Shimla. The trail winds through the adversely scenic and mountainous routes from the Shivalik Range foothills at Kalka to Shimla. An enjoyable train ride through much of Kalka and Shimla and a little of what the British left behind, this is a must-try experience, while here.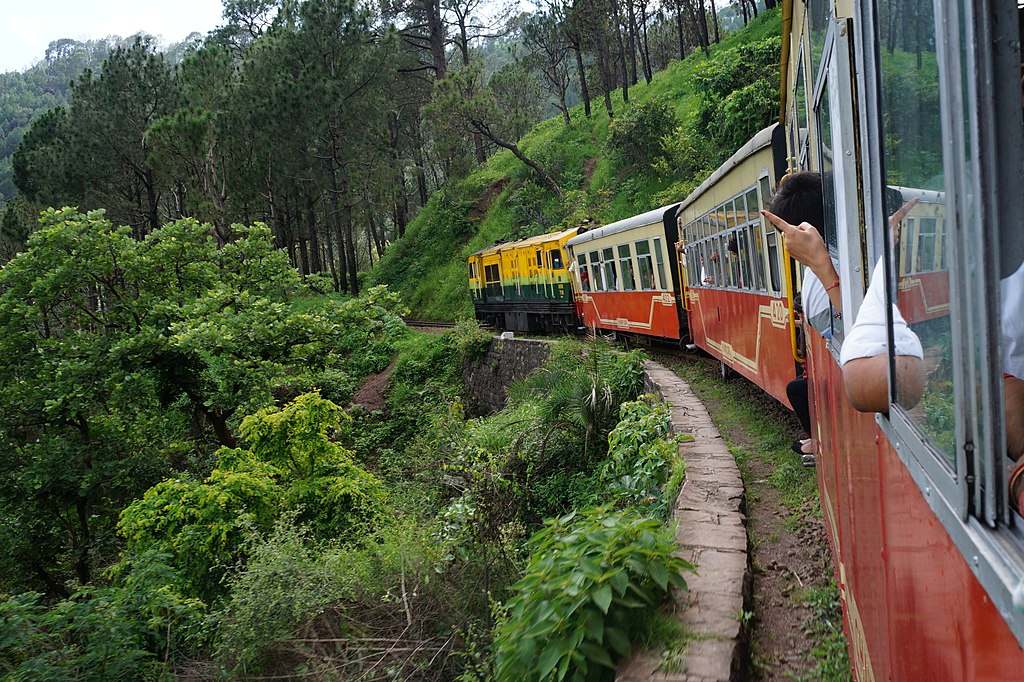 The ride has awestruck views of the bordering hills and surrounding villages. On the way, the train comes to stop at numerous tourist spots such as Solan, Dharampur, Summer Hill, Salogra, Taradevi, and Barog. The thrilling ride will take a ride through approx 864 bridges, 919 curves, and 102 tunnels.
5. Kufri
Kufri has nestled just 40 minutes away from the city center. It is comfortably rested at an elevation of 8607 feet. The small hill station allows you enormous views of the surrounding majestic mountains.
Kufri is not just about sightseeing of Shimla but it is a happening hub that presents training and facilities for enthralling winter sports like ice skating and skiing.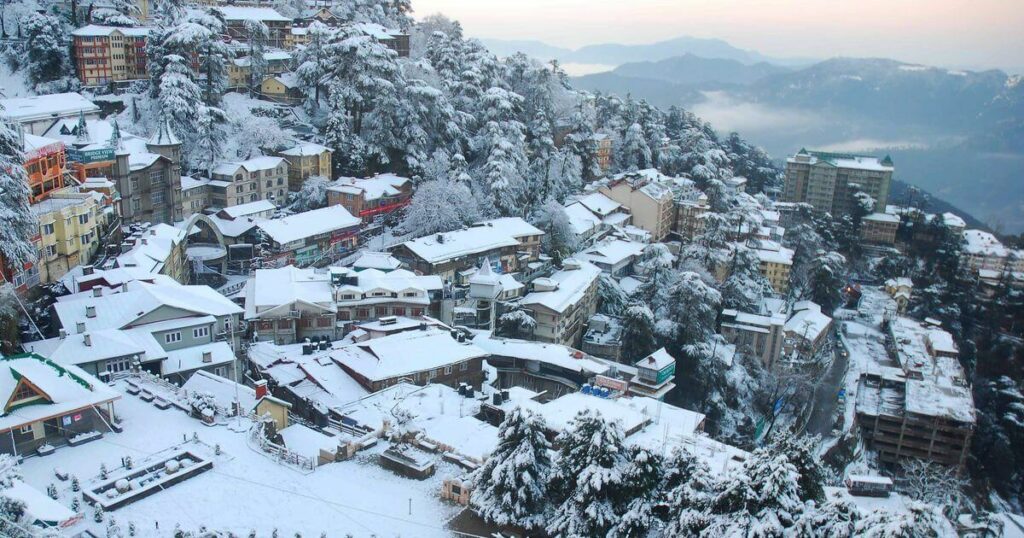 Kufri is well known as the "Winter Sports Capital of India" and tempts many adventure fanatics. It experiences regular snowfall during winters which is why it ranks top among the places to visit in Shimla in the month of December.
6. Bantony Castle
Bantony Castle is one of the historic and monumental buildings of Shimla town and has a very rich history. Having a coverage area of over 20,000 square meters between Circular Road and Mall Road. This is a heritage site built during the British era and is located on Bantony Hill in Shimla. The estate comprises of Bantony Castle and Bantony cottage and is completely surrounded by sprawling lawns and is entirely constructed out of woods.
You can visit this recreational destination year-round and is a perfect fit if you want to spare time for sightseeing. Although the Bantony Castle is in the process of refurbishment and renovation, some parts are still in ruins.
7. Narkanda
Narkanda is a quaint little town in Shimla district that is popular for skiing in winters. Situated at a height of 9000 feet, this town attracts tourists for its ethereal natural beauty and its beautiful apple orchards.
The entire town can be witnessed from a small hill station named Fagu en route. Narkanda serves as a stopover for people traveling to the Spiti valley. Narkanda is hands down, one of the best places to see in Shimla.
Key Takeaway!
Shimla has true natural beauty and thrilling activities. It greets every kind of tourist with a warm smile. The destinations in Shimla are alluring and have scenic views of nature. Because of its beauty and soothing nature, Shimla is one of the favored tourist destinations in Himachal Pradesh.
Craving for a visit? Why not let our experts help you and serve you the best. Feel free to reach out to us and share your travel plans. We will help arrange the best travel experience for your vacation in Shimla.