LADAKH BIKING
All - Inclusive

6 Routes

129 Departure Dates

|

BOOK

NOW
Explore Ladakh with the best All-Inclusive Fixed Departure packages
Hello Traveler,
Welcome to the International Youth Club.
We are the Travels Experts for Ladakh.
Below you will find one of the best Ladakh Fixed Departure Packages with carefully designed Itineraries, Deluxe Hotels and Swiss Camps, Royal Enfield Bikes, Backup Vehicles, Experienced Road Captain, Permits, Mechanics, and much more.
Do remember, Limited Seats are available. Connect with us and block your seat today.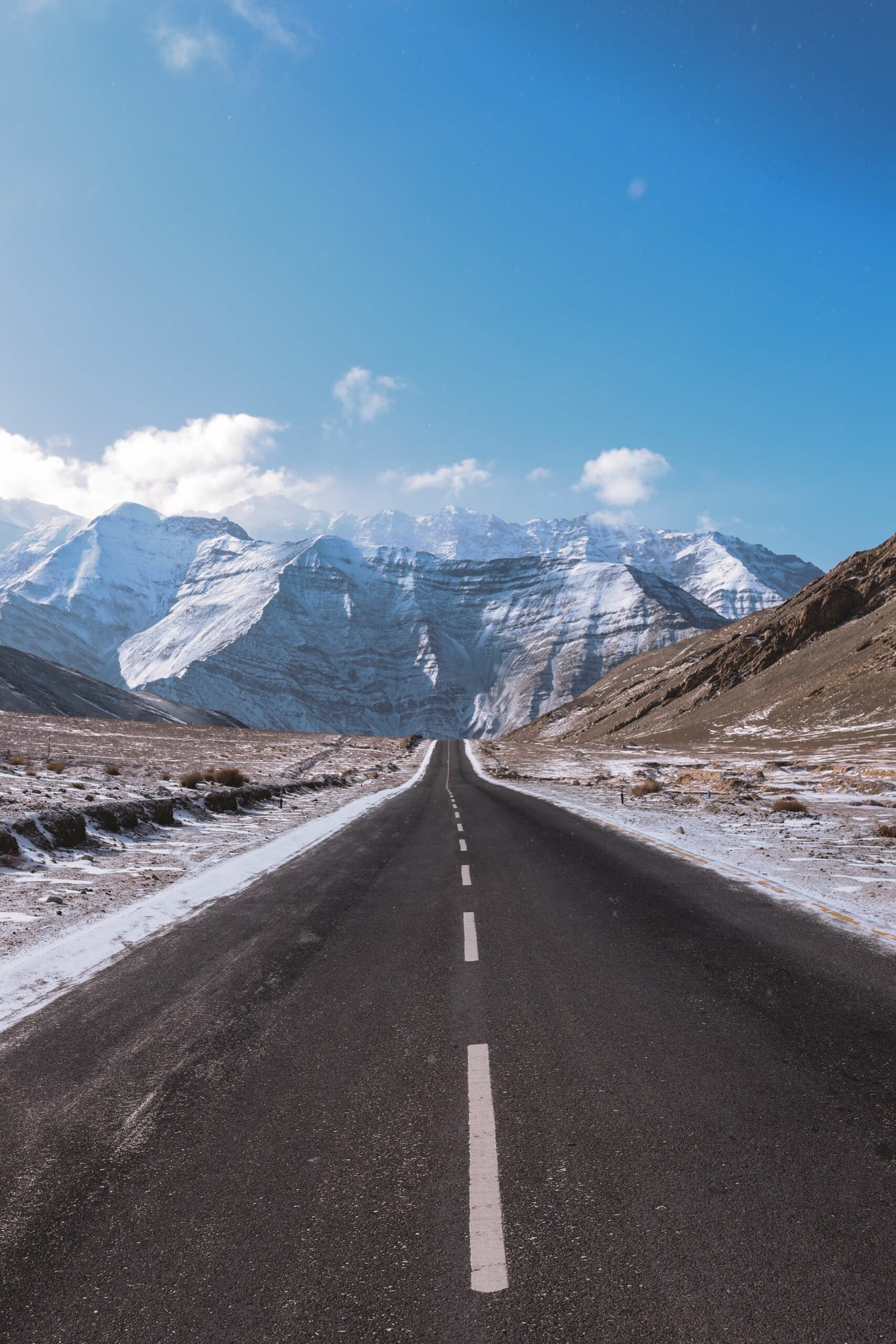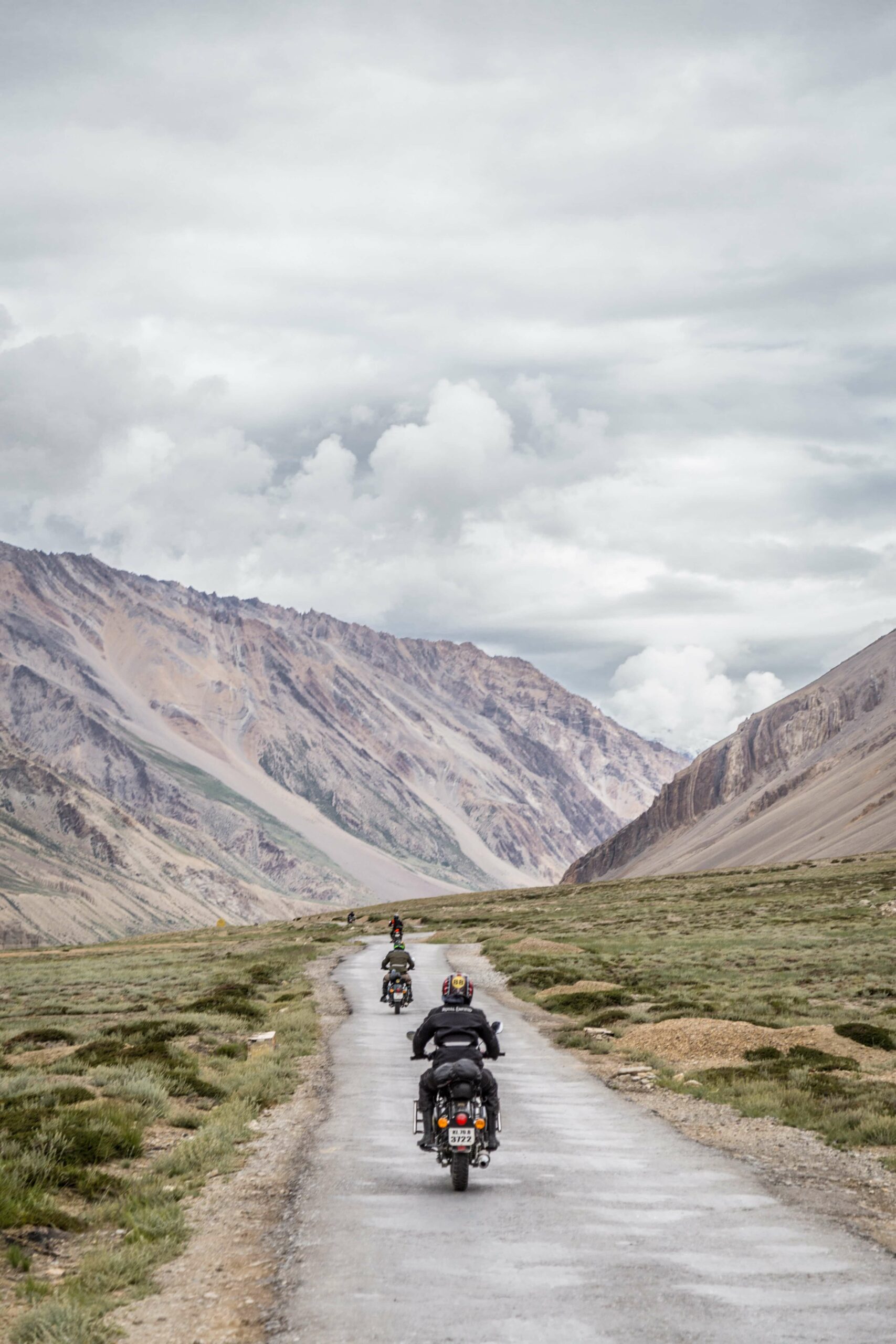 Delhi Manali Leh Srinagar
Starting at Rs.34,500/- for 12 Days
Route Description: Manali (1N) – Jispa (1N) – Sarchu (1N) – Leh (1N) – Nubra (2N) – Pangong (1N) – Leh (1N) – Kargil (1N) – Srinagar (1N)
Duration: 11 Nights & 12 Days
Price:
2P/1B: 34500
1P/1B: 44500
SIC: 34500
Own Bike: 24500
Fixed Departure Dates:
May: 30th
June: 4th, 17th, 22nd
July: 5th, 10th, 23rd, 28th
August: 10th, 15th, 28th
September: 2nd, 15th, 20th
Highlights:
Total distance covered during the tour – 2,000 KM.

Deluxe Hotels and Swiss Camps with attached bathrooms for Solos, Couples, Friends, and Family.

11 Nights and 12 Days

Experienced Road Captains, Mechanics and Support Staff

Bike Permits and Inner Line Permits

Bike ride on the highest motorable passes in the world – Kela Pass, Khardung La, and Chang La., Turtuk Village, Nubra Valley, Pangong Tso
Leh to Leh with Turtuk Village
Starting at Rs.17,500/- for 6 Days
Route Description: Leh (1N) – Nubra (2N) – Pangong (1N) – Leh (1N)
Duration: 05 Nights & 06 Days
Price:
2P/1B: 17500
1P/1B: 22500
SIC: 17500
Fixed Departure Dates:
May: 29th
June: 3rd, 8th, 11th, 16th, 21st, 26th, 29th
July: 4th, 9th, 14th, 17th, 22nd, 27th
August: 1st, 4th, 9th, 14th, 19th, 22nd, 27th
September: 1st, 6th, 9th, 14th, 19th, 24th, 27th
October: 2nd
Highlights:
Total Distance Covered during the tour – 700 KM.

Deluxe Hotels and Swiss Camps with attached bathrooms for Solos, Couples, Friends, and Family.

5 Nights and 6 Days

Experienced Road Captains, Mechanics and Support Staff

Bike Permits and Inner Line Permits

Bike ride on the highest motorable passes in the world – Kela Pass, Khardung La, and Chang La., Turtuk Village, Nubra Valley, Pangong Tso
Leh to Srinagar
Starting at Rs.29,500/- for 8 Days
Route Description: Leh (1N) – Nubra (2N) – Pangong (1N) – Leh (1N) – Kargil (1N) – Srinagar (1N)
Duration: 7 Nights & 8 Days
Price:
2P/1B: 29500
1P/1B: 39500
SIC: 29500
Own Bike: 19500
Fixed Departure Dates:
June: 3rd, 8th, 21st, 26th
July: 9th, 14th, 27th
August: 1st, 14th, 19th
September: 1st, 6th, 19th, 24th
October: 2nd
Highlights:
Total distance covered during the tour – 1,140 KM.

Deluxe Hotels and Swiss Camps with attached bathrooms for Solos, Couples, Friends, and Family.

7 Nights and 8 Days

Experienced Road Captains, Mechanics and Support Staff

Bike Permits and Inner Line Permits

Bike ride on the highest motorable passes in the world – Kela Pass, Khardung La, and Chang La., Turtuk Village, Nubra Valley, Pangong Tso
Srinagar Leh Manali Delhi
Starting at Rs.34,500/- for 12 Days
Route Description: Srinagar (1N) – Kargil (1N) – Leh (1N) – Nubra (2N) – Pangong (1N) – Leh (1N) – Sarchu (1N) – Manali (2N)
Duration: 11 Nights & 12 Days
Price:
2P/1B: 34500
1P/1B: 44500
SIC: 34500
Own Bike: 24500
Fixed Departure Dates:
May: 27th
June: 9th, 14th, 27th
July: 2nd, 15th, 20th
August: 2nd, 7th, 20th, 25th
September: 7th, 12th, 25th, 30th
Highlights:

Total distance covered during the tour – 2,000 KM.

Deluxe Hotels and Swiss Camps with attached bathrooms for Solos, Couples, Friends, and Family.

11 Nights and 12 Days

Experienced Road Captains, Mechanics and Support Staff

Bike Permits and Inner Line Permits

Bike ride on the highest motorable passes in the world – Kela Pass, Khardung La, and Chang La., Turtuk Village, Nubra Valley, Pangong Tso

Local Sightseeing in Manali
Leh to Leh with Turtuk Village
Starting at Rs.19,500/- for 7 Days
Route Description: Leh (1N) – Nubra (2N) – Pangong (1N) – Leh (2N)
Duration: 6 Nights & 7 Days
Price:
2P/1B: 19500
1P/1B: 24500
SIC: 19500
Fixed Departure Dates:
May: 29th
June: 3rd, 8th, 11th, 16th, 21st, 26th, 29th
July: 4th, 9th, 14th, 17th, 22nd, 27th
August: 1st, 4th, 9th, 14th, 19th, 22nd, 27th
September: 1st, 6th, 9th, 14th, 19th, 24th, 27th
October: 2nd
Highlights:
Total Distance Covered during the tour – 700 KM.

Deluxe Hotels and Swiss Camps with attached bathrooms for Solos, Couples, Friends, and Family.

6 Nights and 7 Days

Experienced Road Captains, Mechanics and Support Staff

Bike Permits and Inner Line Permits

Bike ride on the highest motorable passes in the world – Kela Pass, Khardung La, and Chang La., Turtuk Village, Nubra Valley, Pangong Tso

Local Sightseeing in Leh
Srinagar to Leh
Starting at Rs.29,500/- for 8 Days
Route Description: Srinagar (1N) – Kargil (1N) – Leh (1N) – Nubra (2N) – Pangong (1N) – Leh (1N) – Sarchu (1N) – Manali (2N)
Duration: 11 Nights & 12 Days
Price:
2P/1B: 34500
1P/1B: 44500
SIC: 34500
Own Bike: 24500
Fixed Departure Dates:
May: 27th
June: 9th, 14th, 27th
July: 2nd, 15th, 20th
August: 2nd, 7th, 20th, 25th
September: 7th, 12th, 25th, 30th
Highlights:

Total distance covered during the tour – 2,000 KM.

Deluxe Hotels and Swiss Camps with attached bathrooms for Solos, Couples, Friends, and Family.

11 Nights and 12 Days

Experienced Road Captains, Mechanics and Support Staff

Bike Permits and Inner Line Permits

Bike ride on the highest motorable passes in the world – Kela Pass, Khardung La, and Chang La., Turtuk Village, Nubra Valley, Pangong Tso

Local Sightseeing in Manali