Kerala is a state located on the Malabar coast of Southern India, and is famously known as 'God's Own Country'. You ask why? Well, it's a charming south Indian destination that should be on every traveler's bucket list and you'll know the answer to it in a short while.
This destination is adorned with beautiful backwaters, pristine hill stations, cyanic Arabian Sea, sprawling and lush tea estates. And lastly, if you are on the lookout to strike off a few experiences from your bucket list in one single shot, your next destination has to be Kerala. Here are some of the top places you can add to your itinerary on your next visit.
1. Cochin
A melting point of numerous cultures and traditions, Cochin (or Kochi) has embraced all the modern outlook to become a developed metropolis in India. It is also known as the 'Queen of the Arabian Sea', as it has been a commercial port with a trading history of more than 600 years.
The place is a perfect blend of local flavors and modern ideas, to offer the best to its visitors.
2. Alleppey
Seated on the banks of the cyanic Vembanad Lake, Alleppey is known for its silent backwaters and bountiful beauty! It is known as the 'Venice of the East', the beach is a hub of holidayers and peace seekers. You can cruise down the backwaters and enjoy the unique feel of the "Kettuvallams" or houseboats which provide amenities including a taste of typical Kerala cuisine.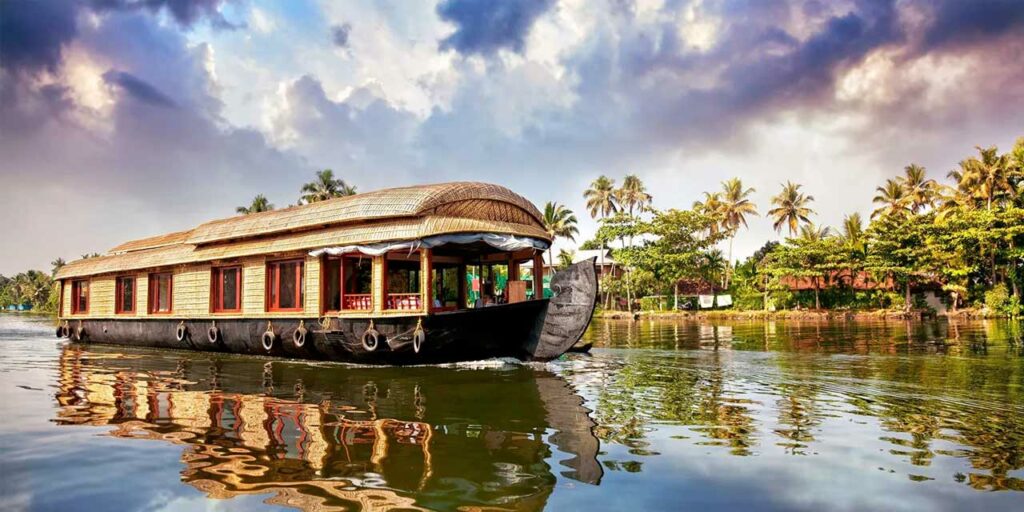 The coastline of Alleppey offers some of the best beaches in Kerala with water sports during the dry season.
3. Munnar
This town is flanked by a subtle patch of the Arabian Sea and The Western Ghats on the other side which makes Munnar a unique getaway offering. There are state-run or private buses, plying from various towns in Kerala and Tamil Nadu which are the best way to get to Munnar by road.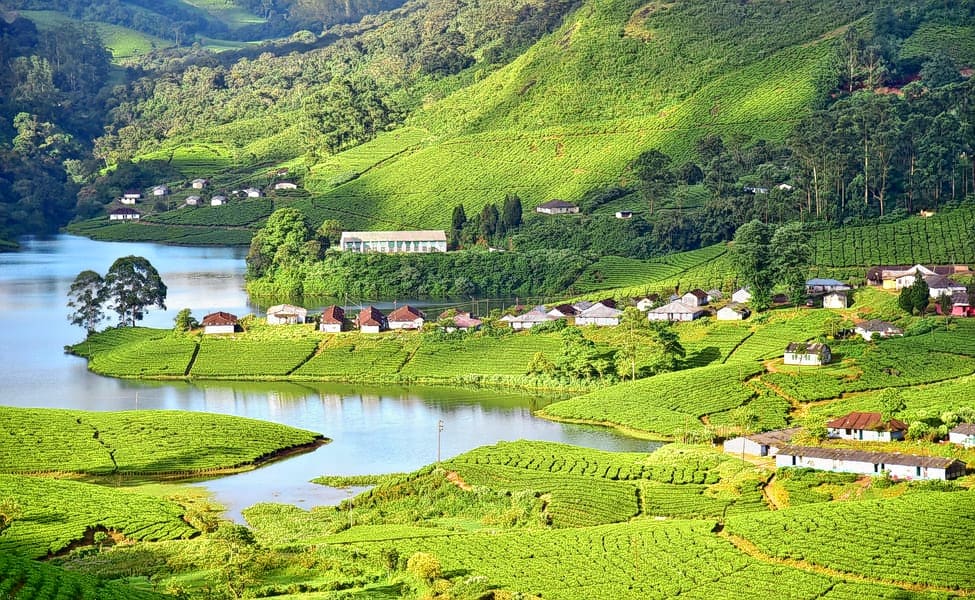 The place is famous for its tea estates, blankets of mist forming natural-view points, various shades of green grass, Munnar sightseeing attracts tourists from all across the world.
4. Kovalam
Located only 16km from Thiruvananthapuram, Kovalam is a popular holiday destination mostly due to the beautiful beaches that it has. It has also gained the title of being the most prominent tourist spot, especially during the hippie era. There are numerous coconut trees here as far as the eye can see, add to that prime resort, surrounding lush green vegetation and you've got yourself a perfect Kerala tourist destination.
The place has a crescent-shaped coastline that is always buzzing with tourist activities. Also, people from different cultures, countries, and states come together and with their vibrancy, add beauty to the happening place.
5. Kumarakom
Located within the proximity to Kottayam city, Kumarakom is another beguiling backwater destination in God's Own Country. It offers a beautiful beach, one can look forward to having refreshing activities like swimming, water polo, volleyball, snorkeling, and other water sports activities.
As a tourist, you get a mix of everything here — backwaters, delicious Kerala cuisine, exotic fresh air, and deliciously fresh coconuts.
6. Thekkady
Known as 'Spice Capital of Kerala', Thekkady is much popular as the natural abode to numerous exotic wildlife species. It is home to the Periyar National Park which is a tiger and elephant reserve. Periyar is the perfect getaway for wildlife enthusiasts and for people who want to rejuvenate in the misty mountains of the Nilgiris.
Also, Mangala Devi Temple, located at an altitude of 1337 m and at a distance of around 15km from Thekkady opens only around the Chitra Pournami festival.
7. Kollam
While in Kollam, you can feel and experience the indigenous cultures and traditions of Kerala in the most vivid way. The beauty of Kollam can be very well described in terms of its calm seashore, coconut palms, lush cashew plantations, and traditional villages. It is counted as one of the best places to visit in Kerala, Munroe Island is also famous for Kallada Boat Race held in September.
Some popular places to visit in Kollam include Punalur, Karunagapally, Mayyanad, Amritapuri, Palaruvi Waterfalls, Pathanapuram, Aryankavu, Shenduruny Wildlife Sanctuary, and Ashtamudi Lake.
Key Takeaway
Excited to set foot in the beautiful paradise? Let us guide you with the best travel experience of this exotic destination. Reach out to our travel experts today!