If your definition of happiness is traveling through the crooked roads of the Himalayas, seeing the snow-covered mountains, dense green hills, muddy trails, and serene villages, then all you need to do is to plan an amazing vacation at the best hill stations in Himachal.
Himachal is a beautiful and serene destination that allures every type of tourist to its gate with its amazing sightseeing tour and plethora of adventurous activities. If you want to explore the divine paradise of Himachal and searching for the best Himachal packages, then we are here to the rescue. We promise to make your vacations wonderful and adventurous along with our quality services.
1. Kufri
Kufri is amongst the popular tourist attractions in Himachal and is best known for the romantic snowfall season. The pretty little hill station is also a perfect spot for many adventurous snow activities such as skiing. Needless to say, at a nature's heaven like Kufri, while the best way to enjoy a holiday is to just relax in your hotel balconies, reveling in the pristine scenic beauty of the place, for those who hate being restricted to their hotels, there are many attractions too that can keep them occupied.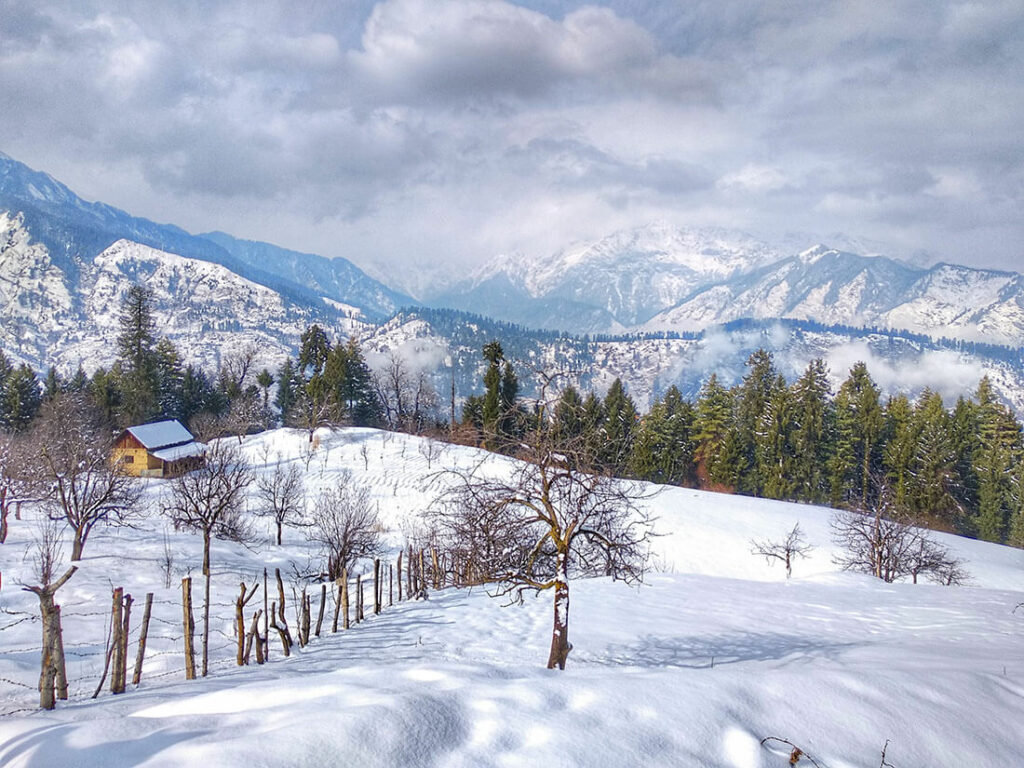 For those who prefer real-time adventures, needless to say, Kufri abounds in a number of scenic hiking trails; one can easily put on his trekking gears and venture on an enthralling journey to uncover a trail that still lies hidden somewhere under the canopy of thick trees and forests.
2. Kasol
The pretty little village of Himachal is situated on the Parvati River Bank and has been gaining popularity for its pristine beauty. The tourist destination attracts numerous tourists including nature admirers, adventure junkies, and backpackers.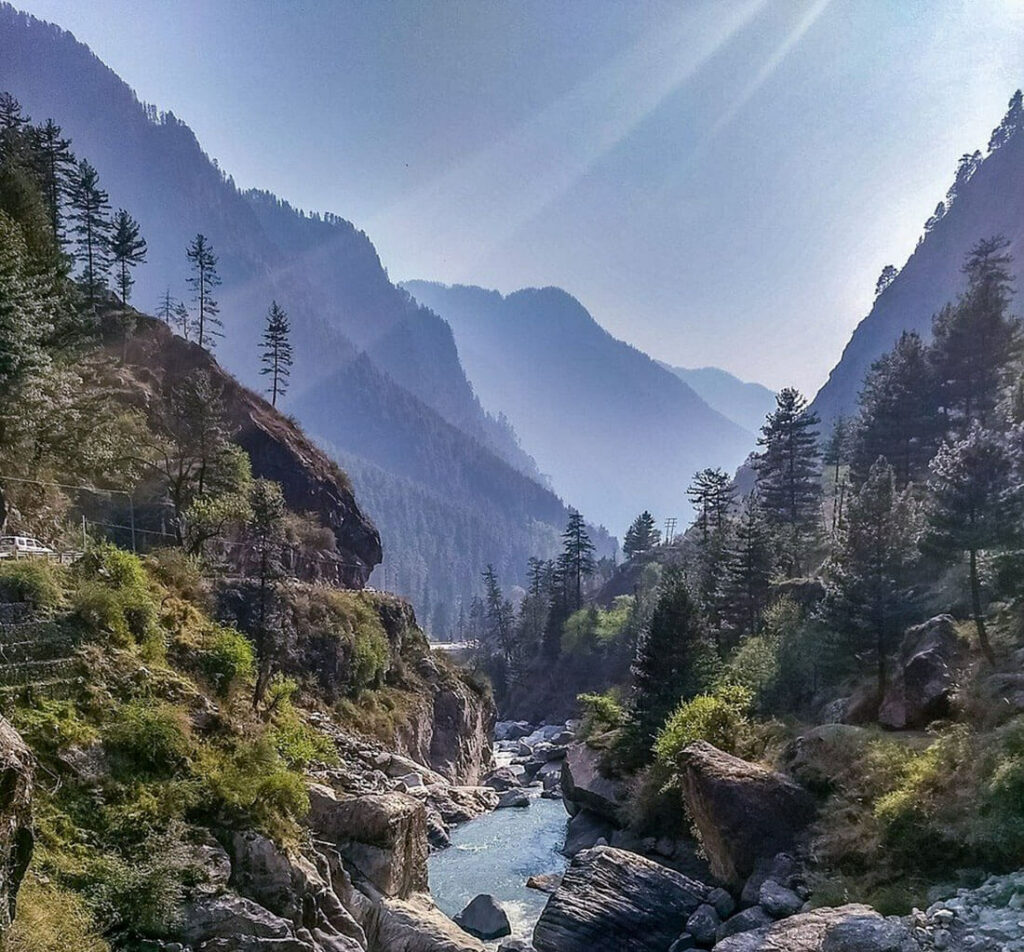 The place is located in the middle of Manikaran and Bhuntar and is one of the best places to free you amidst nature, being about 3.5 kilometers from Manikaran and 30 kilometers from Bhuntar. Kasol serves as a base for treks to Malana and Kheerganga by acting as a magnet for backpackers and trekkers. Kasol's beauty lies in its location as well as its people, and it is commonly known as 'mini-Israel.' The common name persists because many of the inhabitants here are Israelis rather than the Himachalis and other foreigners.
3. Shimla
This little hill town leaves all its visitors with many wonderful moments of their holidays spent here. The town is located at 2,276 meters (7,467 ft) and is fondly called the 'queen of the hills'. The quaint hill town is known for its enchanting scenic beauty of lofty Himalayan peaks fringed with verdant forests of oaks, pines, and deodars.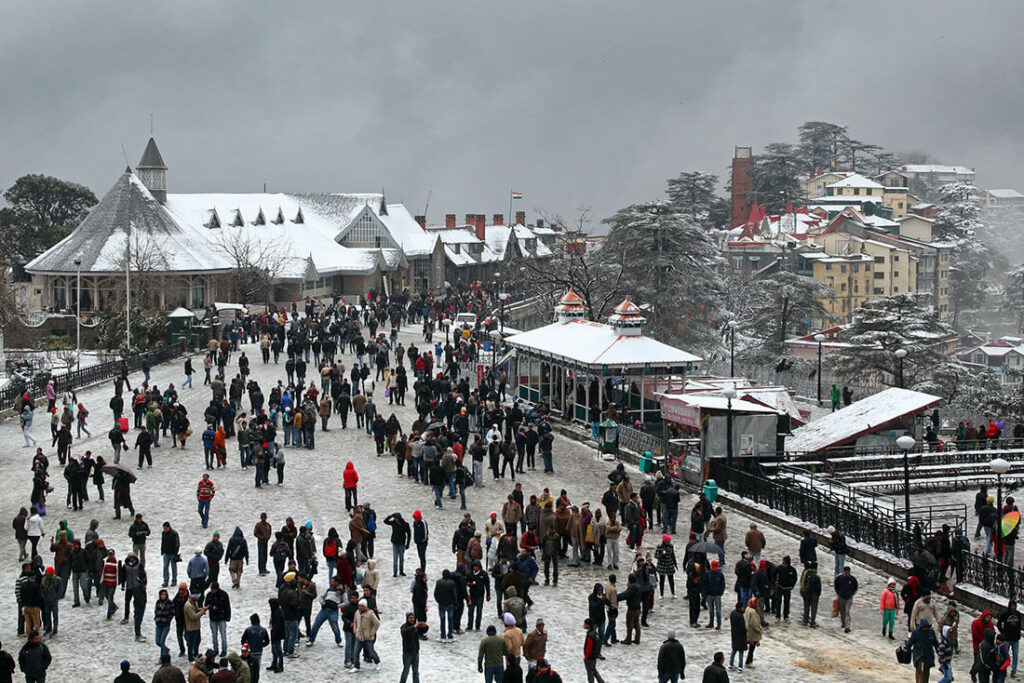 It is very well connected by road so getting here is not a problem. You never really go too remote and the famous market of Shimla is perfect for an evening of shopping around. With smatterings of a colonial past still evident amidst lush surroundings of pine and oak forests, Shimla's rich heritage and natural beauty make it a popular holiday destination even today.
4. Kasauli
When you seek a soul-soothing break from the clichéd hill station theme, turn your spotlight towards Kasauli because it is one of the best Hill Stations to visit in Himachal Pradesh in the Summer season.
Located in the Solan district of Himachal Pradesh, Kasauli is a walker's paradise. With many of its winding trails running amidst picture-perfect environs, offering glimpses of numerous colorful birds like magpies, babblers, and prinias. This also makes Kasauli a perfect romantic getaway in Himachal Pradesh.
This colonial-era town has cobbled streets, beautiful gardens, architectural marvels, and mesmerizing avenues making it a top pick for people looking to spend time in the hills.
5. Bir Billing
Bir Billing is known for the vibrant Tibetan culture and handicrafts as it is a Buddhist town that houses a beautiful monastery which is another famous attraction of this place to visit in Himachal Pradesh.
Also, not to forget, the town offers add-ons of adventure with the rich bucket of hiking trails, waterfalls, camping spots and is claimed as the best paragliding site in India.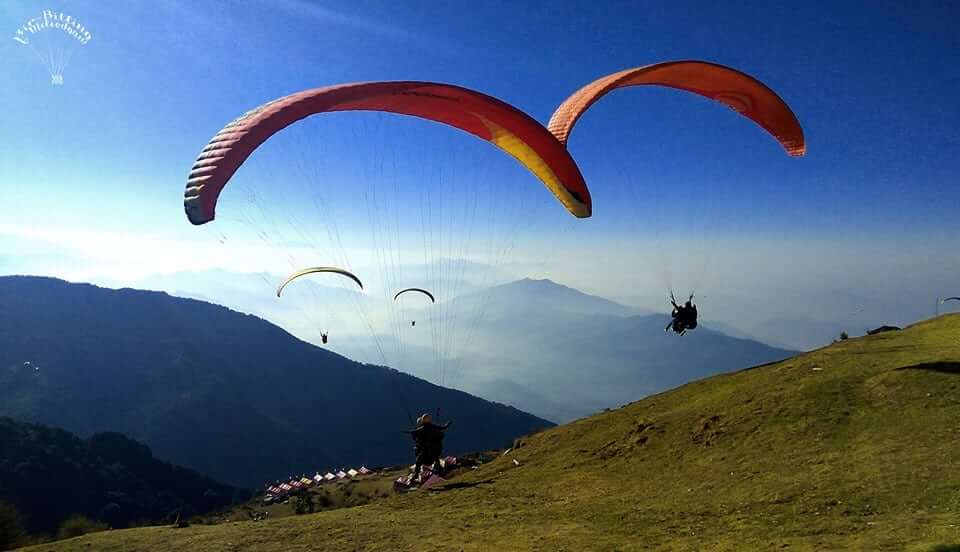 If you are looking for a peaceful and easy weekend getaway, this place offers about 7 monasteries that can make you awe with just a sight. And also, while you're here, stop and try out some delicious Tibetan cuisines like momos, Thukpas, Sha Phalay, and so on.
6. Dharamshala
Dharamshala or Dharamsala (it's the same place) is in the North-Western state of Himachal Pradesh in Kangra, India. Dharamshala is an area and it's also its own town, and within the area of Dharamshala is also McLeod Ganj, Dharamkot, and Bhagsu.
This place is the second winter capital of the state of Himachal Pradesh and is extremely important from a political standpoint. Although most of the Tibetan population is settled in Mcleodganj, Dharamshala also has a major Tibetan influence and is home to institutes and monasteries.
7. Mashobra
Situated at 2500 meters above sea level, Mashobra offers an array of interesting outdoor activities for its tourists, which include but are not limited to boating, horse-riding, paragliding, trekking, camping, and wildlife spotting. The hill station also has its title to claim, the fame for being the summer retreat of India. And that's why there's a huge footfall during the months of March-April-May.
This small town is located about 11 kilometers from Shimla that can easily be covered in about 30–40 minutes. Though it is in close proximity with Shimla, Mashobra does not really get crowded as much, which makes it as a perfect destination for someone looking to escape from the crowd.
8. Chail
Chail has a dense cover of pine and deodar trees. Its lush green outfields, stunning view of the mountains, and captivating natural beauty make it a fine place to visit. Chail, along with Kufri and Shimla is called the Golden Triangle of Himachal Pradesh. Despite being located close to Shimla, this hill station is free from the crowds and makes it a perfect place for someone who's looking to spend some quiet time.
It is located on the banks of river Sandhupul, and also offers various camping options by the riverside. If you want a touch of wildlife on your travel, you can also visit the Chail Wildlife Sanctuary here.
9. Chamba
Chamba, of all the places in Himachal Pradesh, is the epitome of natural beauty sprawling on the banks of river Ravi. The beauty of this valley, almost untouched by modern technology, is spellbinding. The mountain slopes covered in glittering snow, during the winter season, are a magical sight to behold.
From rivers to pristine lakes, from temples to palaces, and from the museum to wildlife, you have everything here. If you are hooked to have this place on your bucket list, do visit Lakshmi Narayan Temple and Chamunda Devi temple as they are some of the most popular shrines in Chamba.
10. Manali
With the beautiful mountain slopes, spell-binding views, charming streams, fairy-tale-like fog surrounding little hidden cottages, and a lingering scent of pines and freshness, that's Manali for you. Undoubtedly, Manali makes for a perfect holiday destination for all walks of travelers.
The place boasts Beas River for rafting, Solang Valley for skiing and paragliding, and National Parks for wildlife.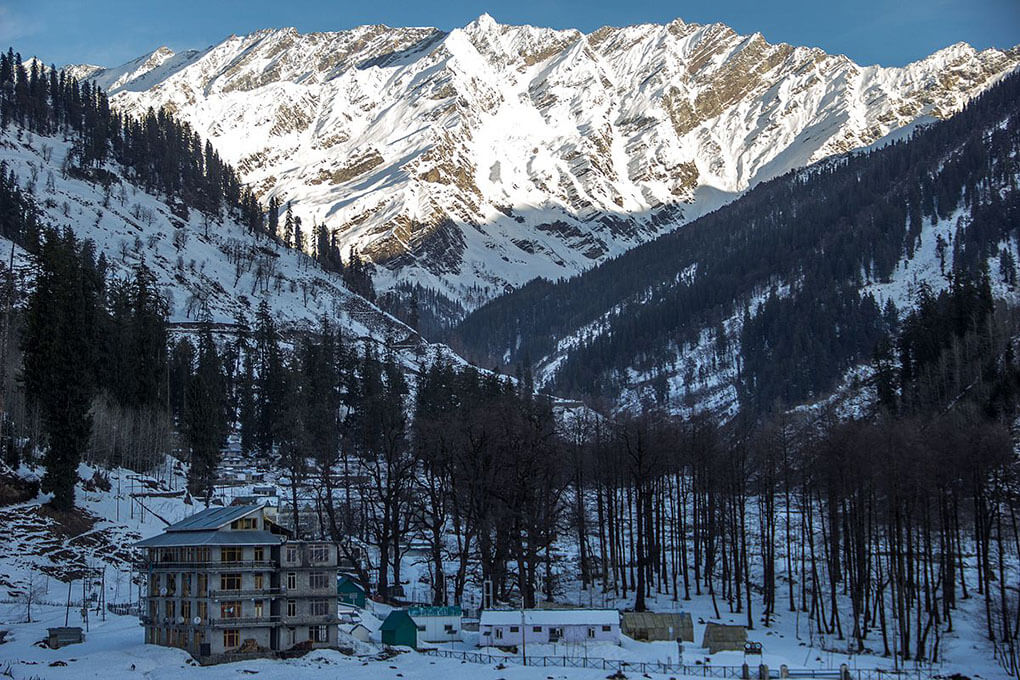 Not to forget! Manali is considered as the perfect romantic getaway to feel the bliss of togetherness. And is always on top chart favorites when it comes to honeymooners, newly-weds, and lovers.
Key Takeaway!
Imagining the bliss in your head? Why not make your thought, a reality? Wondering, how? Let us solve the trouble for you and tailor a unique travel experience for you. Reach out to our travel experts today!